CERTIFICATE COURSE IN MINISTRY
The Certificate Course in Ministry is an affordable non-degree entry level program developed for students who feel called to serve as a layperson, teach Sunday school, lead small groups, or want to understand the bible in depth. The program covers introduction to the Scriptures, biblical interpretation, theology, evangelism, expository preaching, ethics, apologetics, biblical languages, church administration, and servant leadership.
---
OBJECTIVES
The goal of the Certificate Course in Ministry is to equip those called to the ministry to serve God and potentialize their spiritual gifts. Those who successfully complete the program will be eligible to become pastors, church leaders, missionaries, chaplains, or minister as a layperson. Upon the completion of the program, the student will have the ability to:
Become an engaging preacher
Teach with authority
Evangelize with power
Understand the Scriptures
Lead with strategy

Manage with professionalism
Grow your ministry
Defend the faith
Advance missions
Develop successful discipleship

---
Requirements to Enroll
There are no admission requirements to enroll in the Certificate Course Program. Also, candidates are exempt from taking the Test of English Comprehension.
---
Affordable for Everyone
We are breaking down the economic barriers by offering accessible tuition to everyone in the world. All our students pay fair prices no matter what country they live. We determine tuition prices by using the Purchasing Power Parity (PPP) of the World Bank. To check the monthly tuition for your country click here.
Low-cost, high-quality program
Simple monthly tuition
Free to apply
No hidden fees

All materials included
Cancel anytime
Graduate without debt
Scholarships available

What Our Students Say
I enjoy the coursework immensely. I want to thank Lucent and let the professors know how much I am being blessed by their teaching.

John Washburn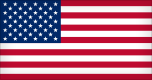 USA
The courses really benefit me and expand the knowledge of evangelism. The materials make it easier to review the content.
Hee Seng Kok

Thailand
I am a Master's in ministry student, I'm enjoying the courses, and loving the program.
Felipe Pierre

Brazil
Thank you for the great online platform. I am very excited to explore the units of the course and connecting with a tutor.
Purushottam Dotel

Nepal
I'm thankful to Lucent for the golden opportunity I've been given to take the classes. The courses are high-quality, well organized, the materials are excellent, and the professors are true experts in their fields.
Boaz Odhiambo

Kenya
LATEST TECHNOLOGY
Lucent uses the most advanced educational system ever created to deliver courses to students. Students enjoy their class watching videos recorded by the professors with perfect image and sound. Also, all the assignments are automatically organized for you. To know more about our Learning Management System click here.
---
Courses Avaliability
You can choose to take any of the courses available to you. There are a total of 5 new courses every semester. You can choose to take the courses at your leisure and cancel your subscription at any time. Ideally, it takes 2 years for you to cover all the 20 courses included in the program. Below you will find the list of the courses offered in the program (course offer may vary).
| FIRST SEMESTER | COURSE |
| --- | --- |
| ENG 103 | ENGLISH GRAMMAR |
| NTT 113 | NEW TESTAMENT THEOLOGY 1 |
| EPR 113 | EXPOSITORY PREACHING 1 |
| BBC 103 | BIBLICAL CHRISTIANITY |
| EST 103 | EVANGELISTIC STRATEGIES |
| SECOND SEMESTER | COURSE |
| --- | --- |
| ENC 203 | ENGLISH COMPOSITION |
| CCD 203 | CROSS-CULTURAL DISCIPLESHIP |
| NTT 223 | NEW TESTAMENT THEOLOGY 2 |
| EPR 223 | EXPOSITORY PREACHING 2 |
| SLE 203 | SERVANT LEADERSHIP |
| THIRD SEMESTER | COURSE |
| --- | --- |
| HBI 303 | HISTORY OF THE BIBLE |
| STH 303 | SYSTEMATIC THEOLOGY |
| OTT 313 | OLD TESTAMENT THEOLOGY 1 |
| APO 303 | APOLOGETICS |
| GBE 303 | GREEK BIBLE EXEGESIS |
| FOURTH SEMESTER | COURSE |
| --- | --- |
| IPH 403 | INTRO TO PHILOSOPHY |
| NSC 403 | NATURAL SCIENCES |
| OTT 423 | OLD TESTAMENT THEOLOGY 2 |
| PMA 403 | PRINCIPALS OF MANAGEMENT |
| HBE 403 | HEBREW BIBLE EXEGESIS |
---
Our New Professors
All professors hold advanced degrees from the most prestigious Bible Colleges, Seminaries, and Universities in the world. Lucent selects professors based on their faithfulness to the Scriptures, their academic background, lifetime achievements, and their ability to deliver dynamic classes. Click below to learn more about them and watch a sample class.
---
Simple Enrollment
You can enroll in 2 simple steps. First, fill out the enrollment form. After submitting the enrollment form you will receive a WELCOME EMAIL with instructions on how to setup your password. After you setup your password your PayPal payment page will appear. Step 2 is to create a PayPal account, in case you don't have one, and pay your monthly tuition. After your payment is completed, your program will be immediately available to you.
---